Welcome to Breen Music Lessons!  My name is Chris Breen and I've been playing music for most of my life.  I started playing guitar when I was in my early teens and, like most kids, just thought it would be cool to play in a band and have fun.  Along with my brother Jon (on drums), we immediately started to jam with some neighborhood friends and quickly honed our cover song skills.  We then progressed towards writing original music and eventually formed a new band.  As time went on, we both started listening to more complex styles of music and spent countless hours improving upon our playing chops to match the advanced techniques of our favorite musicians.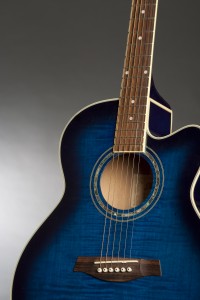 The best lesson I've learned is that a musician is never done learning.  Once you start believing that you know everything there is to know about your instrument, or that your style of playing is superior to others, then you've stopped growing musically.  Perhaps you excel in one area of your playing but need further development in another.  Personally, I've also learned that I enjoy sharing my knowledge of music with others and exposing students to new techniques and musical concepts.
I strongly believe that these traits are the most important aspects of teaching music to others.  No matter how advanced my playing skills might progress, I'll always be able to relate to any type of student because I'm still learning something new everyday!